BORRRRING?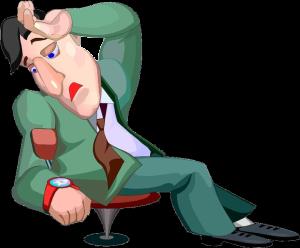 By Harvey Tobkes

While power walking alongside Hollywood Beach, I am in a semi trance listening on Pandora to artist Roger Whittaker singing a variety of songs and my earphones give me excellent purity of sound. It is magically soothing and much better than pills or shrinks.
Now, to change the subject a bit, it was perhaps coincidental, but I spoke to 2 wealthy friends this week and they both had the same complaint… they were bored. Well, boredom can be as debilitating as a disease, and I feel sorry for those afflicted, but to me it is almost laughable. To think that a person with all the money to do or go or buy whatever may give satisfaction, can be bored.
In retirement, I keep busy and wonderfully occupied doing things I love and stuff that I secretly told myself that someday, when I stopped working, that I would pursue. But it takes a renaissance scope, or a revival of intellectual or artistic things you have in your sights and would like to bring into sharper focus.
My wife paints and goes to art classes, she reads extensively and is working on a huge jig saw puzzle, 3 or 4 times a week she meets with a group of 5 ladies and they swim and gossip in the condo pool, she plays cards with some ladies and beware of her skills at card games; she does a million things, so we are not bumping into each other's territory.
I love my computer, posting articles to this weblog, managing my investments, music, reading and exercise. There is much we can add to our knowledge of things and places, e.g. different cultures, foreign lands, history, explorers, inventions, biographies, animal life, medical science, music, self-improvement; all things that can enrich our lives. All this is only a click away, and that is why using the computer occupies a fair share of my time. I personally love languages, writing, and difficult vocabulary words. I am an avid reader especially of historical novels; I love shows, art, and a zillion other things.
By remaining mentally active, I keep busy trying to get the best possible performance from my brain, thereby reducing any risk of dementia. Not to brag, but I feel lucky to have gotten to age 93 and still have all my marbles.
Sorry!, I don't have the time to be bored!
---
About this entry
You're currently reading "BORRRRING?," an entry on Harvey Tobkes.
Published:

01.18.22 5:43
Category: